New Zealand Cruise Workshop

Art in the Mountains New Zealand Cruise Workshop January 31 – February 12, 2018
10-Day Cruise Auckland, New Zealand to Sydney, Australia
watercolor – studio
includes 2 days plein air in Sydney
Each day we are at sea will be a painting day. We will not have class on days at port. The class will be from 9 am to 4 pm each of these days. We will start a new painting each morning and afternoon. David will demonstrate twice each day and offer individual help as students paint. He offers assistance to help hone these skills and will encourage each to find their individuality and style. The class will be arranged in a relaxed manner.
Strength and Flow of Watercolor
intermediate to advanced painters
January 31 to February 12, 2018
$795 (Cruise is Separate)
call Tracy 1-503-930-4572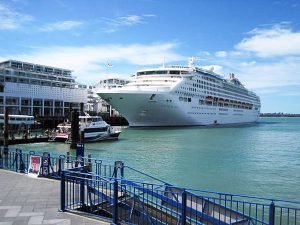 For More Information Click Here
This entry was posted on Saturday, November 11th, 2017 at 1:11 pm
You can follow any responses to this entry through the RSS 2.0 feed.